Company Profile
AVA Chemicals Private Limited is a Mumbai based ISO 9001:2015 certified company. We are in the business for the last three decades and our key line of business includes:

Manufacturing of chelating agents and micronutrients
Fine chemicals and
Contract manufacturing.

Chelating Agents:

Our company specializes in manufacturing chelating agents based on two chemistries:

Amine based
Phosphonate based

In the amine range, we produce the chelate derivatives of the following:

EDTA Chemicals

NTA Chemicals

DTPA Chemicals etc.

In the phosphonaterange, our company custom manufactures products based on:


Fine Chemicals:

We have set up a dedicated plant for manufacturing various organic and inorganic fine chemicals covering Acetates, Sulphates, Phosphates, Carbonates, Citrates, Nitrates etc.

Products are made to meet stringent specifications of various grades like:

EP (Extra Pure)
LR ( Lab Reagent)
AR ( Analytical Reagent)
GR (Guaranteed Reagent)
ACS ( American Chemical Society)

Contract Manufacturing:

What started as an initiative of providing problem solving assistance to our customers, has now become a full-fledged activity of Contract Manufacturing. We specialize in providing assistance based on 30 different chemical reactions.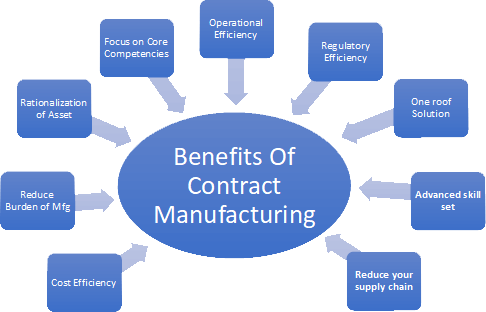 Enhancing Buyer's Trust -

Our Strength Points -

Leading global company
28 Yrs of expertise
An ISO 9001:2015 Company
Crisil rating - SME1
Dedicated to producing high quality chemicals


Highlights -

Custom Manufacturing
OEM Supplier
Technical know-how
Spare capacity
Strategic Location
Choice of packaging
CDAs / CPGS / MoUs

Strategic Location

Our company owns a modern infrastructure space at Badlapur MIDC. The location is around 60 Km away from Mumbai.

We are located at the dominant center of chemical production, allowing us to procure base chemicals in any volume at reasonable price without delay, hence we ensure on-time correspondence to the demand.

In addition to answering to the demand of indigenous market, we are involved in exporting 25% of our production to various countries. Our production house is strategically situated not far away from the airport and sea port that streamlines transportation and improves logistics.

Badlapur is about 30 kilometers distant from Nhava Sheva India's most advanced seaport and just 5 kilometers away from Bhiwandi township that is a base of several transporting companies and chemical warehouses.

Our corporate office headquartered near by Sahar International Airport (Mumbai), carries out the Sales & Purchase functions and houses Finance and other administrative departments. The head office interacts with clients and coordinates with marketing department to expedite the delivery.

Packaging & Shipment

We ensure to carry out packaging and shipment processes by employing advanced technology. Under the guidance of experienced chemical engineers, we conduct our operations in the best of manner possible.

Pursuant to Quality-Control & Quality-Assurance framework, the finished product is packed in high-performance Plastic Bottles, HDPE Bags, Plastic Containers, Fibers Drums in order to assure the safe & secure storage and transportation.

Serving our customers with chemicals in bespoke packaging with desirable weight viz- 25 Kg / 50 Kg / 500 in compliance with international regulations for the carriage of chemicals.

Having long-standing professional relation with shippers, we get Full Container Load and Less than Container Load shipment booked for our clients, as we have been exporting our comprehensive range of chemicals to more than 20 countries. We have exclusive logistic department that operates from Mumbai Office, accountable for taking care of transportation and shipment in a well coordinated and efficient manner.

Environment

Pollution prevention, recycling, and reduction of all types of wastes and emissions are integral parts of AVA Chemical environmental program.

Continuous Improvement and Customer Satisfaction

Continuous improvement in its range of products and overall business operations has become a way of life at AVA Chemicals. One of the key strategies of all our manufacturing locations is to constantly improve our processes. We also use many customer satisfaction measurements to determine our performance in the marketplace for the major customers and also the end users of our products. Consequently, we encourage our clients to give us as much feedback as possible, and over the years, we have formalized a process for reviewing this valuable input and finding suitable solutions.

Key Facts of AVA Chemicals Private Limited :-

Business Type

Manufacturer, Exporter and Supplier

Year of Establishment

1985

No. of Employees

40

Bankers

Union Bank of India and Citi Bank

GST No.

27AAACA5075E1ZX

Standard Certification

ISO 9001:2015
REACH Registered
CRISIL
D&B Certified
HALAL
KOSHER
Chemexcil Export Award